Window Tinting Shop in Craven County, NC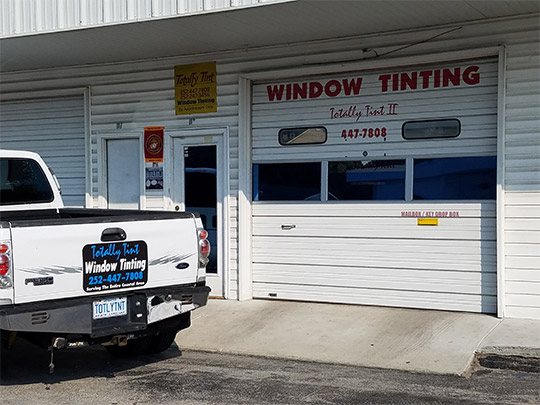 Totally Tint II has been delivering top-quality tinting services to Craven County, NC since 1995. We are your expert glass tinting professionals! We offer window tinting services for automotive, residential and commercial windows. From offices to RVs, we have you covered.
Professional Window Tinting
Totally Tint II is the premier provider of window tinting in Craven County, NC, backed by decades of hands-on, professional experience. A leader in our field, we pride ourselves in offering detailed service that results in complete customer satisfaction. As experts in commercial, residential and automotive settings, we can tint any windows in your home, office or vehicle, including boats and RVs. We also specialize in hurricane film tinting services. If needed, our experts also offer tint removal services. Applying industry-leading methods, we ensure your windows have the right tint for your setting and the level of coverage you desire.
There are many reasons why you might want tinted windows in Craven County, NC. Whether you desire more shade, greater privacy, UV protection, better energy efficiency or other outcomes, our team can help, with professional window tinting in Craven County, NC. Our clients know they can count on us for reliable service and desirable results. We've been tinting property and automotive windows since 1995 and enjoy a long list of satisfied customers. We invite you to join this list and start taking advantage of the many service benefits of Totally Tint II.
We're proud to be a locally-owned and –operated business.
Established in 1995, we offer decades of industry experience.
We provide window tinting for residential, commercial and automobile windows.
We are a certified hurricane and bomb blast installer.
Our experts also offer window tint removal.
Contact the Pros
When you want professional tinting services for your windows, trust the experts at Totally Tint II to provide the coverage you need.
Areas Served
Proudly offering the best automotive tint, residential tint and more to the following areas:
Havelock, NC
Morehead, NC
Atlantic Beach, NC
Emerald Isle, NC
Jacksonville, NC
Swansboro, NC
New Bern, NC
Wilmington, NC